Pro Collapsible fox trap, folding professional fox cage trap. can be folded when not required.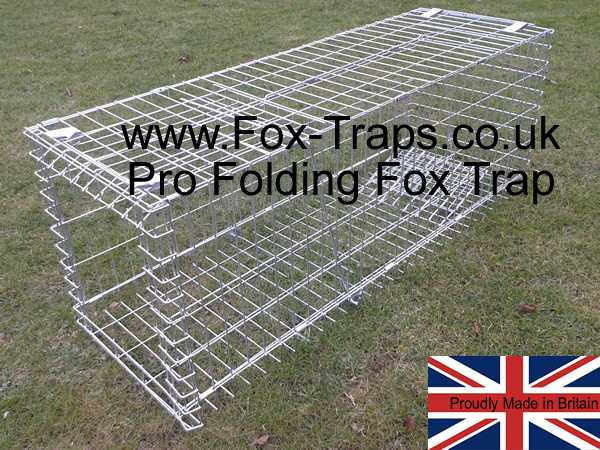 Just require a pair of pliers to bend over the steel tags when assembling, all the panels are connected together, no bolts or bits to loose.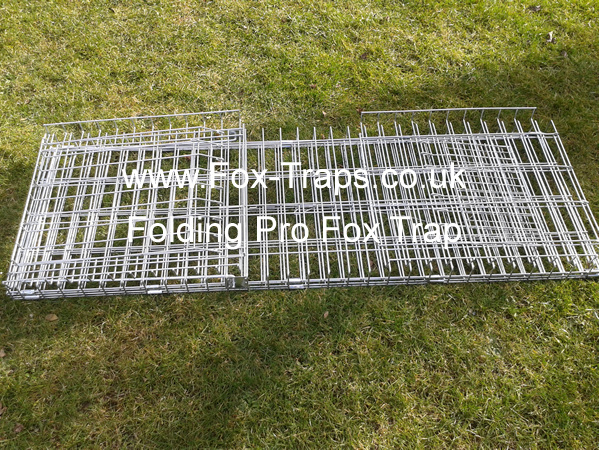 Pro folding fox trap will be delivered folded as the photo above, unfolds like a cardboad box.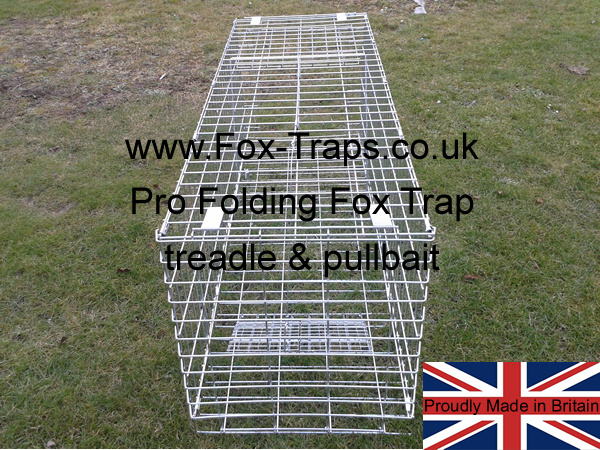 You can use the wire bait hook or treadle to activate the door to close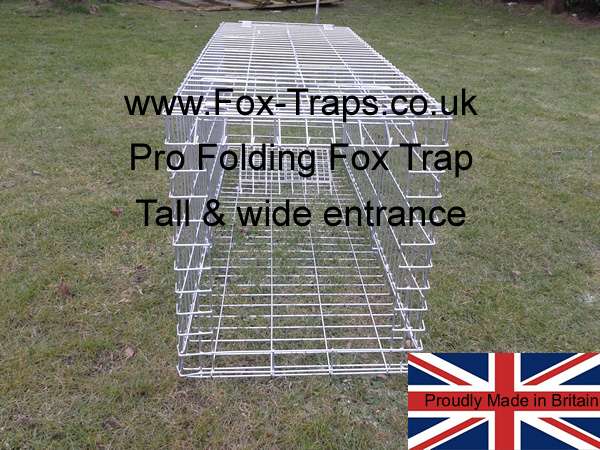 Pro folding fox trap with a wide and tall opening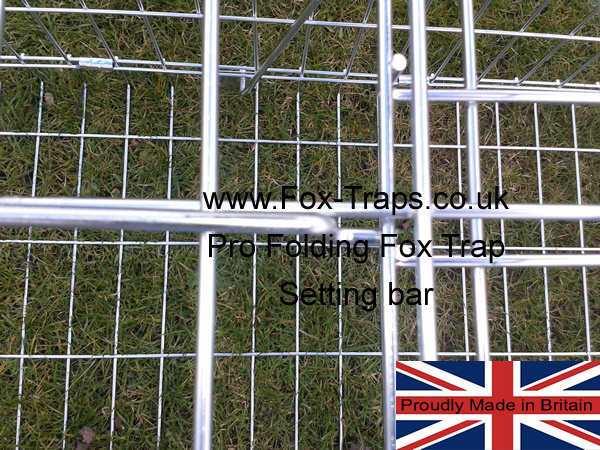 Easy fox trap to set either using the bait on a wire or baiting under the fox trap directly under the tread plate.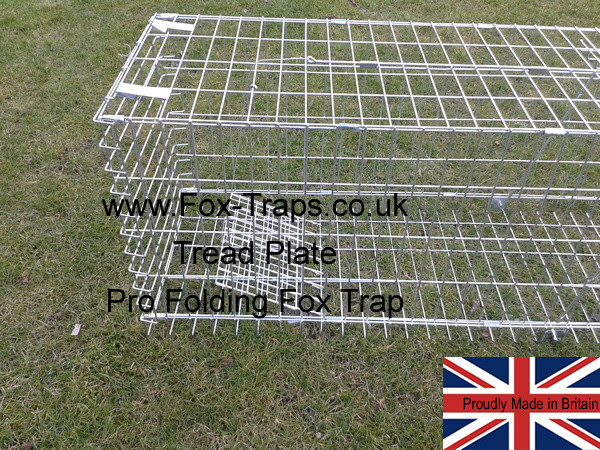 60" long x 20" wide x 23" tall approximately
Collapsible fox trap

Our courier won't deliver these fox traps to Higlands, Islands or Northern Ireland please ask for a quote for these areas
Which fox trap is right for me ?
If you only have one fox to catch go for the standard fox trap.
If you have seen more than one fox and the're well fed go for the longer fox trap.
Farmers and pest control opratives should go for our professional fox trap.
All our fox traps are supplied flat packed with simple instructions and telephone backup.