Heavy Duty Built up fox trap cage
18" x 20" x 48"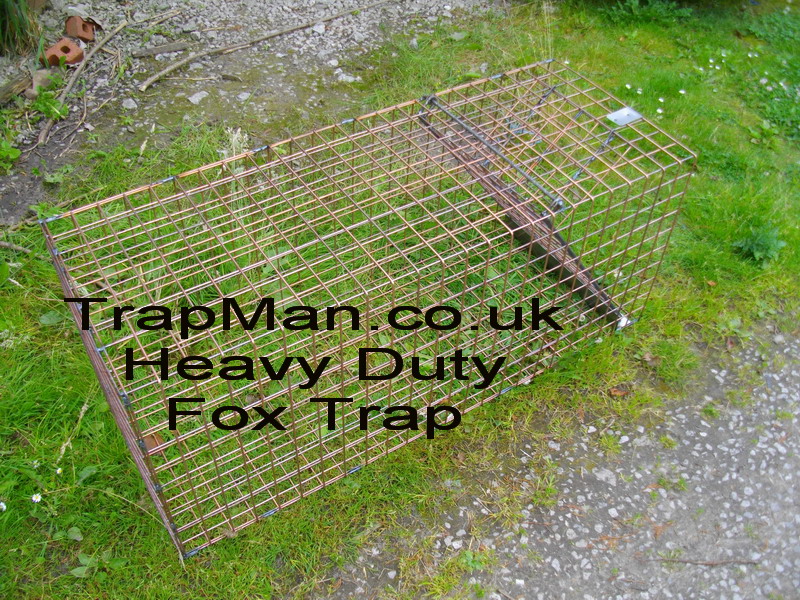 Similar in design to our badger trap only much larger, 4`long x 18" wide x 20" tall, the mesh is 2"x2" 8g mild steel wire which is not galvanised, painted or plated. The bait is tied to a sacrificial string which is attached to the trip pin which holds the door up. Only a small tug on the string activates the door to close, this heavy door has a locking plate which prevents the fox getting out. This is a large built up fox trap which is only sold on collection, we do not deliver single heavy duty fox traps, we are happy to send eight via pallet delivery, please email sales@fox-traps.co.uk or telephone our trap factory 0044 (0)1772811522 ask for the trap man
The mesh has a copper coat and is not treated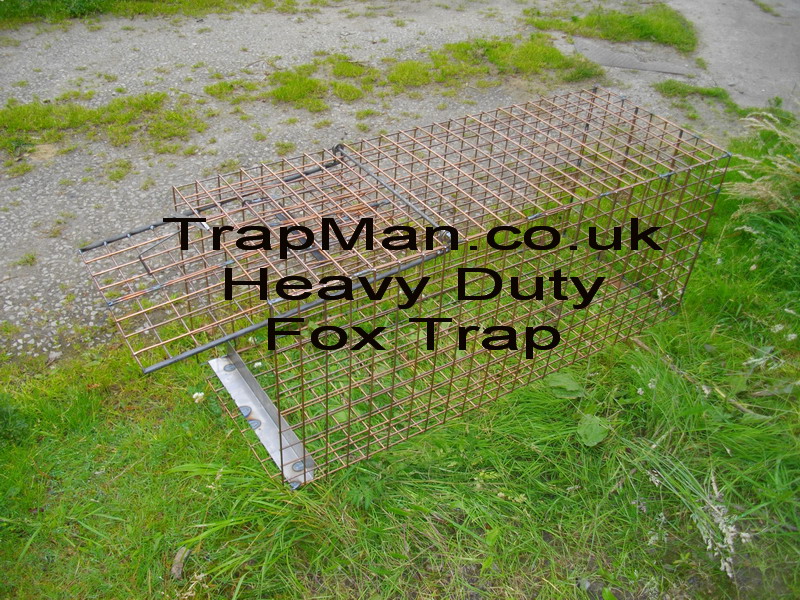 Which fox trap is right for me ?
If you only have one fox to catch go for the standard fox trap.
If you have seen more than one fox and the're well fed go for the longer fox trap.
Farmers and pest control opratives should go for our professional fox trap.
All our fox traps are supplied flat packed with simple instructions and telephone backup.