The Trap Man large mesh fox cage trap. .
These large mesh fox traps have 2"x2" mesh with 1"x1" door, back & floor, to stop the fox reaching through the bars.
The door is activated with a bait wire only ( tie bait to the hook, drop it through the top of the cage, wrap the wire around the bait so its high up in the cage, fox pulls at the bait which tugs the wire releasing the drop down door catching the fox, simple and very effective)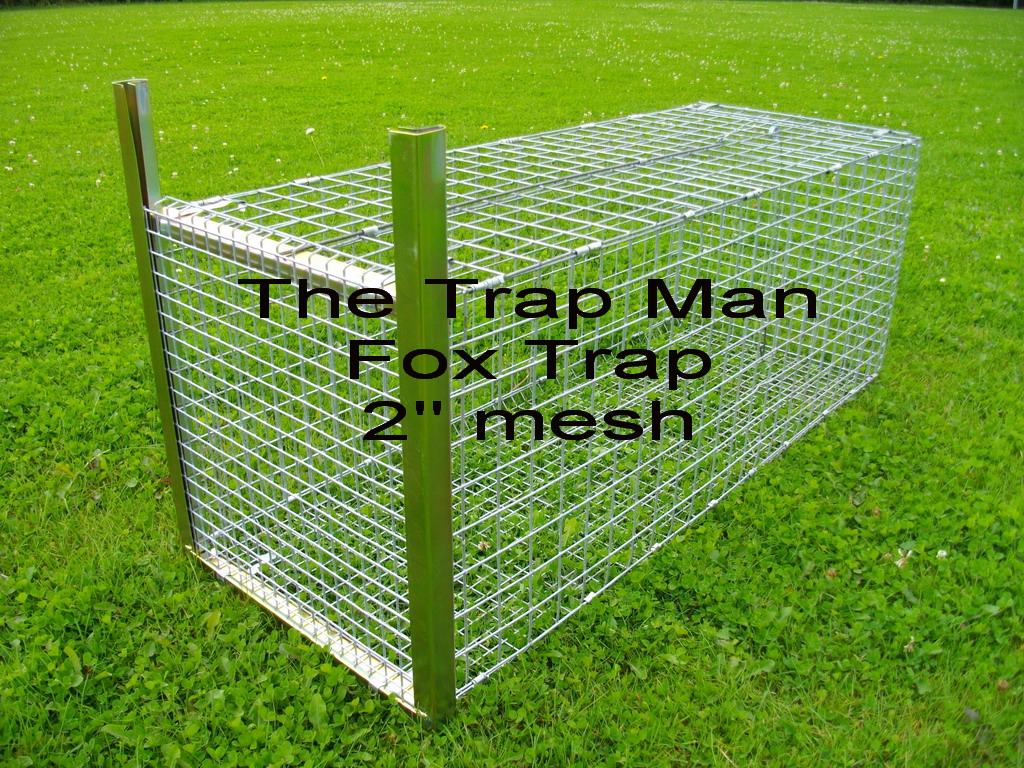 These large mesh FOX traps will be sent folded and require simple assembly, instructions supplied. (we also have a fox trap assembly video on request)
We will pack these in a new cardboard wrap to protect the cage and send via a Courier at the cheapest rate to keep your cost down. so don't expect next day delivery but you should receive it in 1 - 3 working days from dispatch.
Dimensions when built up 48" x 19"x 18" approx.

Delivery to England & Wales mainland only
Which fox trap is right for me ?
If you only have one fox to catch go for the standard fox trap.
If you have seen more than one fox and the're well fed go for the longer fox trap.
Farmers and pest control opratives should go for our professional fox trap.
All our fox traps are supplied flat packed with simple instructions and telephone backup.